Xenot is a Hunter class Earth dragon in the Emerald egg lineage. Their availability is Mythic.
Xenot
Dragon Information
Class
Hunter
Element
Earth
Lineage
Mythic
Availability
Emerald
Skills
Seismic Screech, Earthquake, Dissipate, Fire Turret Resist
Breeding
Breedabla at 16
Parents



In-Game Description
Sentinel of Nature: Blends into forests near perfectly.
Appearance
Xenot is a large green and brown dragon that lives in forests. Xenot's underbelly is brown and resembles tree bark, with a glowing green core. The top is green and looks like grass, with flowers growing out of it. Its head is a stone gray in color, with green eyes and a mossy layer. It has large antlers that resemble a tree, like it's wings and the end of it's tail. The wing membrane is green and looks like a leaf, growing out of a tree branch-esque arm. The legs are stone gray and the claws are brown. The tail is long, with wiry tree branches growing out of the end.
Stats and Abilities
Seismic Screech (unlocked at level 1)
Earthquake (unlocked at level 1)
Dissipate (unlocked at level 1)
Fire Turret Resist (unlocked at level 1)
For more information, see Dragon Abilities.
| Level | DPS | Health | Max Heal | XP | Food | Remarks |
| --- | --- | --- | --- | --- | --- | --- |
| Expert | | | | | | |
Breeding
Breedable at 16.
Gallery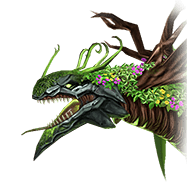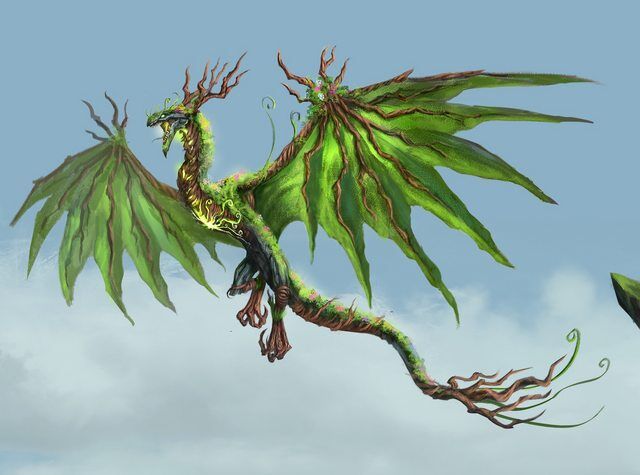 | | | | | | |
| --- | --- | --- | --- | --- | --- |
|  1 |  Mythic  |  5,745,192 |  282,953 |  9,814,178 |  509,400 food  |
|  2 |  Mythic  |  5,888,807 |  290,027 |  10,311,113 |  514,800 food  |
|  3 |  Mythic  |  6,036,010 |  297,277 |  10,833,077 |  520,200 food  |
|  4 |  Mythic  |  6,186,893 |  304,709 |  11,381,334 |  525,600 food  |
|  5 |  Mythic  |  6,341,543 |  312,326 |  11,957,504 |  531,000 food  |
|  6 |  Mythic  |  6,500,063 |  320,134 |  12,562,910 |  536,400 food  |
|  7 |  Mythic  |  6,662,549 |  328,138 |  13,198,731 |  541,800 food  |
|  8 |  Mythic  |  6,829,100 |  336,341 |  13,867,018 |  547,200 food  |
|  9 |  Mythic  |  6,999,808 |  344,749 |  14,569,012 |  552,600 food  |
|  10 |  Mythic  |  7,174,779 |  353,368 |  15,306,491 |  558,000 food |
|  11 |  Mythic  |  7,354,125 |  362,202 |  16,081,273 |  563,400 food |
|  12 |  Mythic  |  7,537,961 |  371,257 |  16,895,385 |  568,800 food |
|  13 |  Mythic  |  7,726,397 |  380,538 |  17,750,543 |  574,200 food |
|  14 |  Mythic  |  7,919,542 |  390,051 |  18,649,207 |  579,600 food |
|  15 |  Mythic  |  8,117,511 |  399,802 |  19,593,350 |  585,000 food |
|  16 |  Mythic  |  8,320,431 |  409,797 |  20,585,163 |  590,400 food |
|  17 |  Mythic  |  8,528,422 |  420,042 |  21,627,242 |  595,800 food |
|  18 |  Mythic  |  8,741,612 |  430,543 |  22,722,051 |  798,515 food |
|  19 |  Mythic  |  8,960,131 |  441,306 |  23,872,287 |  805,687 food |
|  20 |  Mythic  |  9,184,114 |  452,339 |  25,080,699 |  812,860 food |
|  21 |  Mythic  |  9,413,702 |  463,647 |  26,350,272 |  820,032 food |
|  22 |  Mythic  |  9,649,035 |  475,238 |  27,684,241 |  1,011,742 food |
|  23 |  Mythic  |  9,890,249 |  487,119 |  29,085,711 |  1,020,514 food |
|  24 |  Mythic  |  10,137,489 |  499,297 |  30,558,228 |  1,029,287 food |
|  25 |  Mythic  |  10,390,909 |  511,779 |  32,105,211 |  1,038,059 food |
|  26 |  Mythic  |  10,650,662 |  524,573 |  33,730,337 |  1,223,809 food |
|  27 |  Mythic  |  10,916,905 |  537,687 |  35,437,935 |  1,234,065 food |
|  28 |  Mythic  |  11,189,808 |  551,129 |  37,231,828 |  1, 244,320 food |
|  29 |  Mythic  |  11,469,535 |  564,908 |  39,116,698 |  1,254,575 food |
|  30 |  Mythic  |  11,756,255 |  579,030 |  41,096,917 |  1,264,831 food |
|  31 |  Mythic  |  12,050,143 |  593,506 |  43,177,334 |  1,275,086 food |
|  32 |  Mythic  |  12,351,375 |  608,343 |  45,363,091 |  1,285,341 food |
|  33 |  Mythic  |  12,660,140 |  623,552 |  47,659,622 |  1,295,597 food |
|  34 |  Mythic  |  12,976,627 |  639,140 |  50,072,261 |  1,305,852 food |
|  35 |  Mythic  |  13,301,032 |  655,119 |  52,607,048 |  ---  |