Yazi is a Warrior class dragon in the Blue egg lineage, their availability is Epic.
Yazi
258px
Dragon Information
Class
Warrior
Element
Lineage
Blue
Availability
Epic
Skills
Intimidating Roar, Stoneskin Shield, Lightning Resist
Breeding
Breedable at level 8
Parents



In-Game Description
Alligator Dragon: Extra sharp teeth make tearing through opposition easy for this dragon.
Appearance
Yazi is a large, muscular dragon with brown and blue coloring, and a crocodillian snout. It has two long, almost antenna-like, horns on its head. It has a row of blue spines running along its back and tail. Its snout and wing tips are tinged a teal color, with light brown/beige membranes.
Abilities + Stats
Intimidating Roar (unlocked at level 2)
Stoneskin Shield (unlocked at level 5)
Lightning Resist (unlocked at level 9)
For more information, see Dragon Abilities.
Breeding
Breedable at level 8.
Gallery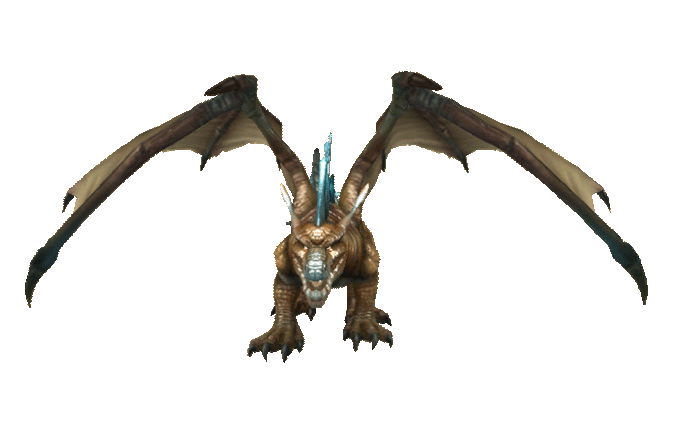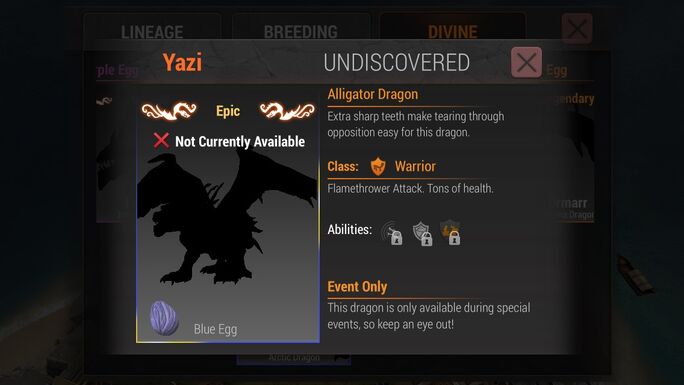 Community content is available under
CC-BY-SA
unless otherwise noted.